Connect with us!
News & Announcements
Posted on 06/18/2015

At its Annual Meeting on June 17, CHE released "Place Matters," a report on a community mapping project that shows life expectancy in Lincoln can vary nearly three decades from one neighborhood to another. Several of the maps developed in the project are included in the report and more will be available online within the next few weeks.

Posted on 05/14/2015

CHE will make $2.25 million available in the 2015-16 fiscal year to address newly established funding priorities and help make Lincoln the healthiest community in the nation. Click on the article title to read more about the funding priorities and preferences.

Posted on 05/11/2015

Download the 2015-16 Applicant Information packet provided during CHE's Applicant Workshops by clicking on the title of this article. Learn about CHE's new funding priorities and preferences, grant cycle dates and deadlines, and preparing an application. Access the online application under "Ready to Apply? in the Grant Program section of this website. Stage I Applications for the Fall 2015 Grant Cycle are due by 5 p.m. on Friday, June 12, 2015.
Community Conversations Offer Powerful, Personal Stories
As CHE's Community Conversations for the summer conclude, the final Converstation "My Story: I Live with Mental Health Challenges," featured stories of people who live with mental health challenges themselves or have family members who do.
Video of all Community Convesations in this series are available for online viewing in their entirety here.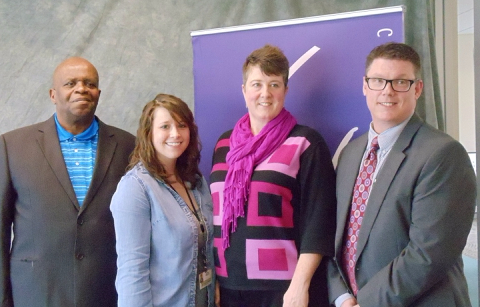 ---
CHE Featured in Why Community Matters Video Series
CHE and two of the projects we have funded -- the Lincoln Public Schools Wellness Coordinator through Partnership for a Healthy Lincoln and the REAL Program of the Mental Health Association of Nebraska are featured in the latest round of "Why Community Matters" stories sponsored by Pinnacle Bank. View the video here.
---
Largest Grant in CHE History Supports Integrated Clinic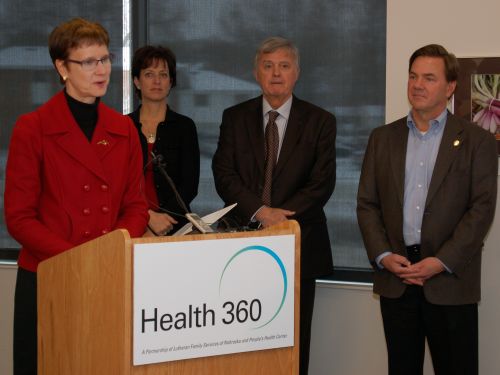 The largest grant in the history of the Community Health Endowment of Lincoln will support Health 360, an integrated primary care and behavioral health clinic, scheduled to open in late 2015. CHE's $1.3 million investment will help renovate the former Office Max building at 23rd and O and provide operational support. Mayor Chris Beutler and City Councilman Carl Eskridge along with officials from CHE and collaborating providers Lutheran Family Services of Nebraska and the People's Health Center announced the project in a news conference held recently at CHE.
Media Coverage
$1.3 million investment will help fund integrated clinic, Lincoln Journal Star, 12/18/14
Nonprofits plan health clinic for former OfficeMax building, Lincoln Journal Star, 12/18/14
New Integrated Health Clinic to Open in Lincoln, 10-11 News, 12/18/14
News Conference Video, 5 City TV, 12/18/14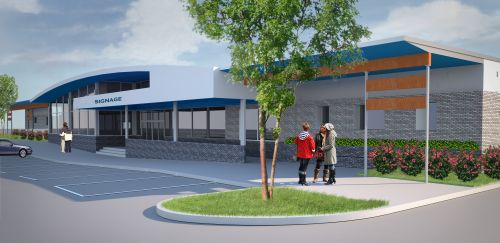 ---
The Community Health Endowment (CHE) is working to make Lincoln, Nebraska, the healthiest community in the nation. Focused on that vision, we foster innovation, creativity, strong partnerships and the exchange of ideas. It is a privilege to work toward a healthier Lincoln. We invite you to help guide our way.