Connect with us!
News & Announcements
Posted on 08/31/2015

The 2016 Funding Calendar includes dates for Applicant Workshops and Stage I and II application deadlines for both the Spring and Fall 2016 grant cycles. Download the calendar by clicking on the title of this article.

Posted on 07/08/2015

At its most recent meeting, the CHE Board of Trustees awarded grants for 10 projects totaling $583,789 in the first year and $1.1 million over 3 years. Added to previous commitments, these awards bring the total committed in FY2014-15 to $3.2 million. Since its inception in 1999, CHE had committed more than $23 million to make Lincoln a healthier community. Click on the headline and download the news release for more information on the projects funded.

Posted on 06/18/2015

At its Annual Meeting on June 17, CHE released "Place Matters," a report on a community mapping project that shows life expectancy in Lincoln can vary nearly three decades from one neighborhood to another. Several of the maps developed in the project are included in the report and more will be available online within the next few weeks.
"Place Matters" Mapping Project Proves Location Impacts Health
At its Annual Meeting on June 17, CHE released the findings from "Place Matters", a community mapping project that illustrates how your health is affected by where you live. The maps also depicted that life expectancy in Lincoln can vary by nearly three decades from neighborhood to neighborhood. David J. Erickson, PhD., Director of Center for Community Development Investments at the Federal Reserve Bank of San Francisco delivered the keynote speech, "Health Happens in Neighborhoods." The video of the Annual Meeting is available in its entirety on the 10HealthTV YouTube channel.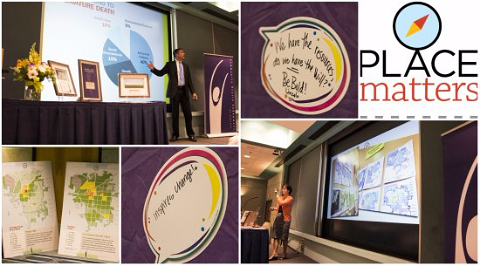 ---
Community Conversations Offer Powerful, Personal Stories
As CHE's Community Conversations for the summer conclude, the final Converstation "My Story: I Live with Mental Health Challenges," featured stories of people who live with mental health challenges themselves or have family members who do.
Video of all Community Convesations in this series are available for online viewing in their entirety here.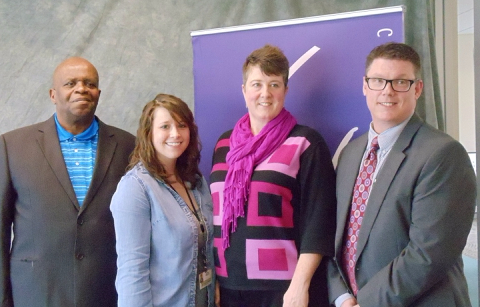 ---
CHE Featured in Why Community Matters Video Series
CHE and two of the projects we have funded -- the Lincoln Public Schools Wellness Coordinator through Partnership for a Healthy Lincoln and the REAL Program of the Mental Health Association of Nebraska are featured in the latest round of "Why Community Matters" stories sponsored by Pinnacle Bank. View the video here.
---
Largest Grant in CHE History Supports Integrated Clinic
The largest grant in the history of the Community Health Endowment of Lincoln will support Health 360, an integrated primary care and behavioral health clinic, scheduled to open in late 2015. CHE's $1.3 million investment will help renovate the former Office Max building at 23rd and O and provide operational support. Mayor Chris Beutler and City Councilman Carl Eskridge along with officials from CHE and collaborating providers Lutheran Family Services of Nebraska and the People's Health Center announced the project in a news conference held recently at CHE.
Media Coverage
$1.3 million investment will help fund integrated clinic, Lincoln Journal Star, 12/18/14
Nonprofits plan health clinic for former OfficeMax building, Lincoln Journal Star, 12/18/14
New Integrated Health Clinic to Open in Lincoln, 10-11 News, 12/18/14
News Conference Video, 5 City TV, 12/18/14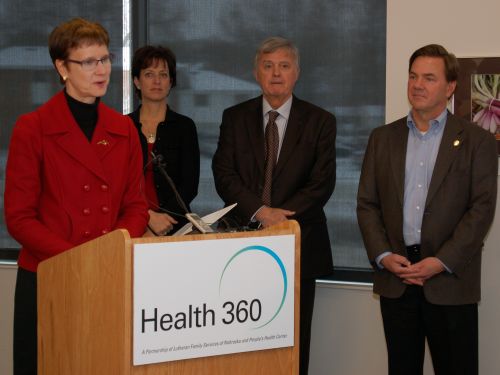 ---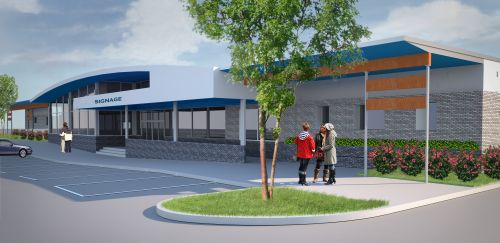 ---
The Community Health Endowment (CHE) is working to make Lincoln, Nebraska, the healthiest community in the nation. Focused on that vision, we foster innovation, creativity, strong partnerships and the exchange of ideas. It is a privilege to work toward a healthier Lincoln. We invite you to help guide our way.