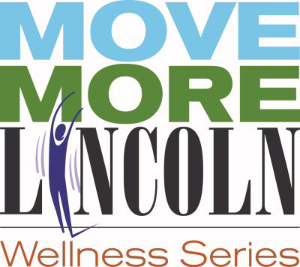 In collaboration with the Lincoln Parks & Recreation Department, the Community Health Endowment is offering a series of free fitness classes. All classes take place in the Jayne Snyder Trails Center, 250 North 21st St. Classes are free and drop-in. No pre-registration is required and all fitness levels are welcome.
2018 Move More Lincoln Class Schedule
May 29 -September 29, 2018
Tuesdays, 5:30-6:30 p.m. - Zumba
Wednesdays, 12:00-12:45 p.m. - Yoga 
Thursdays, 5:30-6:30 p.m. - Zumba 
Fridays, 12:00-12:45 p.m. - Feeling Fit with Aging Partners 
Saturdays, 10:00-11:00 a.m. - Yoga
(No class June 9, June 13, June 22 or June 23)
Sundays in September (2 -23) at 10 a.m.
PLAY Lincoln – free outdoor yoga
John Shildneck Bandshell 
Antelope Park, 3140 Sumner St.
Watch for more information and Facebook events!
For more information follow us at Move More Lincoln on Facebook and Twitter.