Health 20/20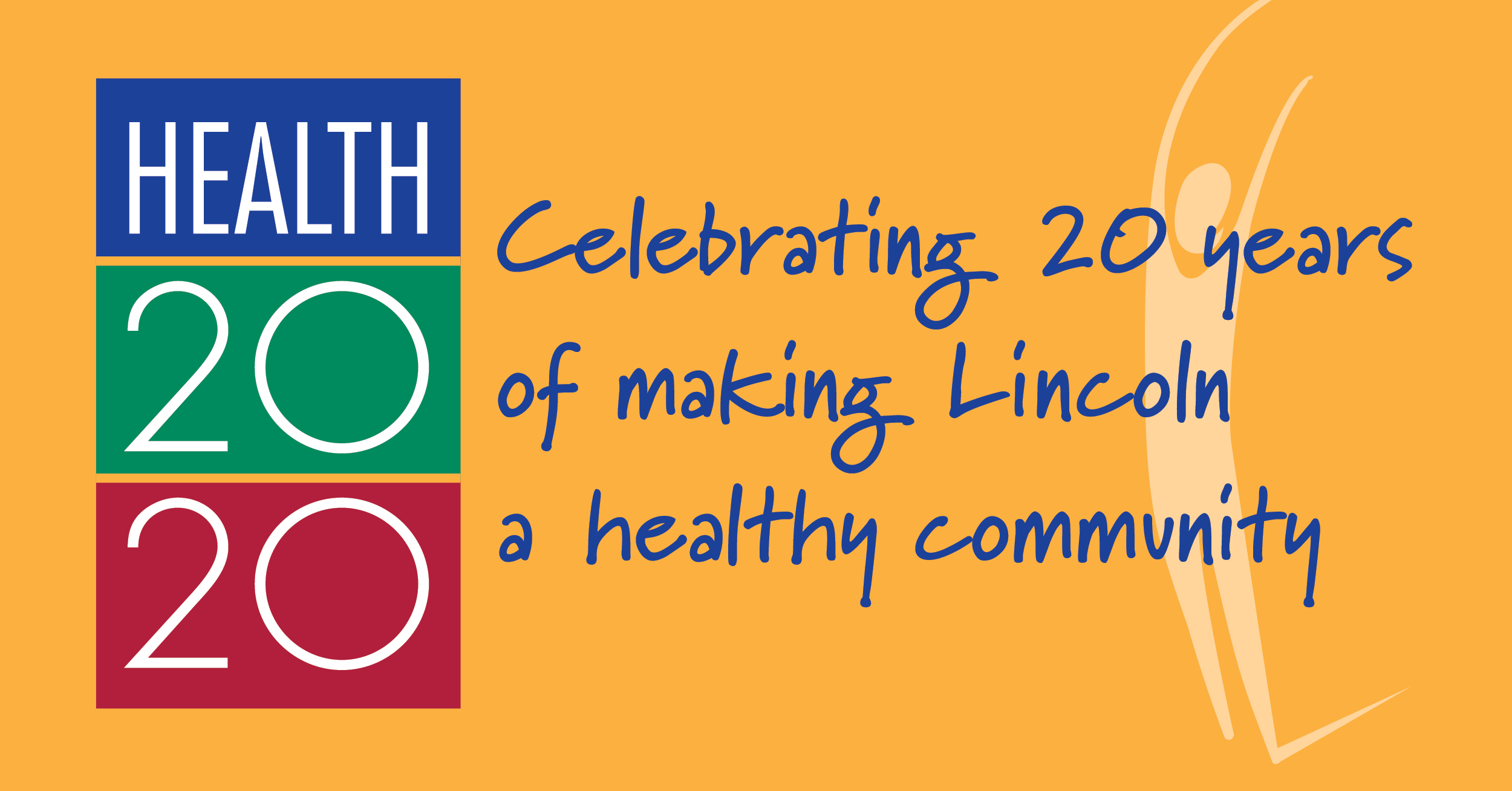 We're taking our 20th birthday party to the community!
To celebrate 20 years of promoting health in Lincoln, CHE is sponsoring Health 20/20, a series of 20 health-related events. CHE is partnering with local organizations to produce these events. Over the course of a year, we'll be in many of Lincoln's neighborhoods, so watch for an event near you. All events are free and open to the public.
January - March 2019 Events Schedule
QPR Suicide Prevention Training - Friday, January 11, 9 a.m. - 10:30 p.m. or 12 p.m. - 1:30 p.m. at Region V Systems, 1645 N St.
QPR is Question, Persuade, Refer- three simple steps you can take to save a life from suicide. Learn how to recognize warning signs, offer hope, and get help for someone. Held in collaboration with Region V Systems.
Pop-Up Dental Shops
Wednesday, February 6, 10 a.m. to 12 p.m. at Anderson Branch Library, 3635 Touzalin Ave.
Thursday, February 7, 10 a.m. to 12 p.m. at Bethany Branch Library, 1810 North Cotner Blvd.
Thursday, February 21, 10 a.m. to 12 p.m. at Eiseley Branch Library, 1530 Superior St.
Celebrate National Children's Dental Health Month at the library! Come for storytime and get a free dental health kit. All Pop-Up Dental Shops are held in collaboration with the Lincoln City Libraries and the Lincoln-Lancaster County Health Department.
RESILIENCE - Film Screening and Discussion -  Thursday, February 28, 11:30 a.m. to 1:30 p.m. or 6 p.m. to 8 p.m. at Child Advocacy Center, 5025 Garland St.
Adversity in childhood has lifelong effects on health. Resilience: The Biology of Stress & the Science of Hope chronicles the use of brain science to disrupt cycles of violence, addiction and disease. Learn more about the treatment and prevention of childhood toxic stress and what is happening in Lincoln. Presented in collaboration with the Child Advocacy Center and Big Brothers Big Sisters Lincoln. Register here for the lunchtime or evening session. The lunchtime session is targeted to nonprofit professionals. The evening session is open to the community.
Diabetes Screening and Education - Tuesday, March 26, 9 a.m. to 11:30 a.m. at the Salvation Army, 2625 Potter St.
Experts predict that 1 in 3 Americans will develop diabetes in their lifetime. March 26 is National Diabetes Alert Day. Get screened and learn more about your risk and how to prevent or manage diabetes. Food and exercise demonstrations! Fun activities for kids!Presented in collaboration with the Action Now Diabetes Network.
Family Matters

Family Matters

Family Matters

Family Matters

Poverty Simulation

Poverty Simulation

Poverty Simulation

Poverty Simulation

Poverty Simulation