Health 20/20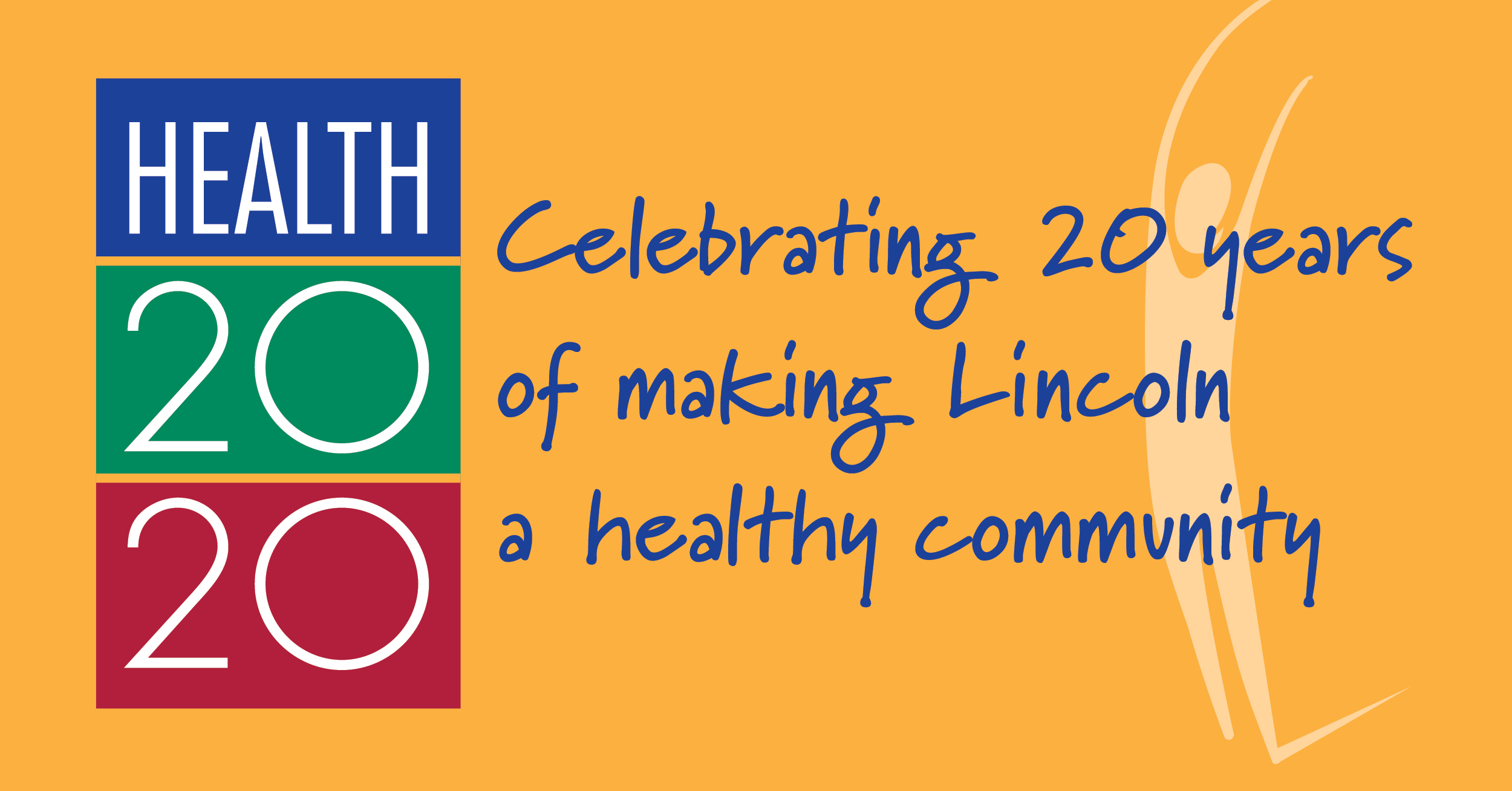 We're taking our 20th birthday party to the community!
To celebrate 20 years of promoting health in Lincoln, CHE is sponsoring Health 20/20, a series of 20 health-related events. CHE is partnering with local organizations to produce these events. Over the course of a year, we'll be in many of Lincoln's neighborhoods, so watch for an event near you. All events are free and open to the public.
October - January  2018 Events Schedule (click the event name to learn more):
Fruit at the Library - Thursday, October 25, 10:00 a.m. to 1:00 p.m. at Eiseley Branch Library, 1530 Superior Street. In collaboration with the Lincoln City Libraries.
Family Matters: Know Your Cancer History - Monday, October 29, 11:45 a.m. to 1:00 p.m. at CHE, 250 N 21st Street. Light lunch provided. Register here. In collaboration with the Lincoln Breast Cancer Alliance. 
Refresh & Recharge - Thursday, November 8, 11:30 to 12:30 p.m. and 1:30 to 2:30 p.m. at the Auld Pavilion, 1650 Memorial Dr.; and 5:30 to 6:30 p.m. at The Loft at The Bridge, 721 K Street. In collaboration with Aging Partners. 
Poverty Experience - Wednesday, November 14, 6:00 to 8:30 p.m. at City Impact, 1035 N 33rd Street. Space is limited. Registration is required here.