Closing the Gap Award
The inequities in health care that affect some populations ultimately affect us all. Since 2006, CHE has presented the Closing the Gap Award annually to a person or program that has made a significant contribution toward addressing health disparities in our community. The awardees demonstrate stamina, courage, and persistence.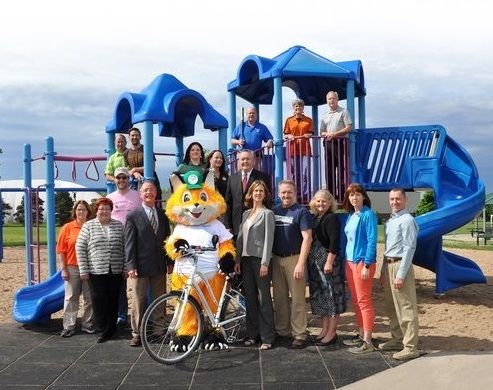 Lincoln Parks and Recreation (LPR) has served Lincoln for more than a century and presently oversees 133 miles of trails, 126 parks, and seven recreation centers. LPR has transcended traditional roles to plant health in neighborhoods where health outcomes lag behind.
By reducing cost barriers where possible and reaching high-need neighborhoods with innovative programming, the Lincoln Parks & Recreation Department has shown their commitment to closing the gap and eliminating health disparities in Lincoln.
---
Past Honorees:
2016 - Malone Community Center
2015 - James F. Jenkins, D.D.S.
2014 - Kit Boesch
2013 - Maria Prendes Lintel, Ph.D.
2012 - Leadership Lincoln for Project A.L.L.
2011 - Community CROPS
2010 - Clinic with a Heart
2009 - Nebraska Appleseed
2008 - Lincoln Literacy and Good Neighbor Community Center for their partnership in the "Health for Everyone Program"
2007 - Healthy Homes Program, Lincoln-Lancaster County Health Department
2006 - Marty Ramirez, Ph.D.