Community Conversations are grounded in local data and brings awareness to pressing health-related issues, including CHE funding priorities, uplift local expertise or local work being done to address the issues, and share personal stories of the impact of those issues in our community. Community Conversations are typically held quarterly and provide participants with an opportunity to ask questions. View some of our recent conversations below.
The Power of Mentoring and Human Connection in Lincoln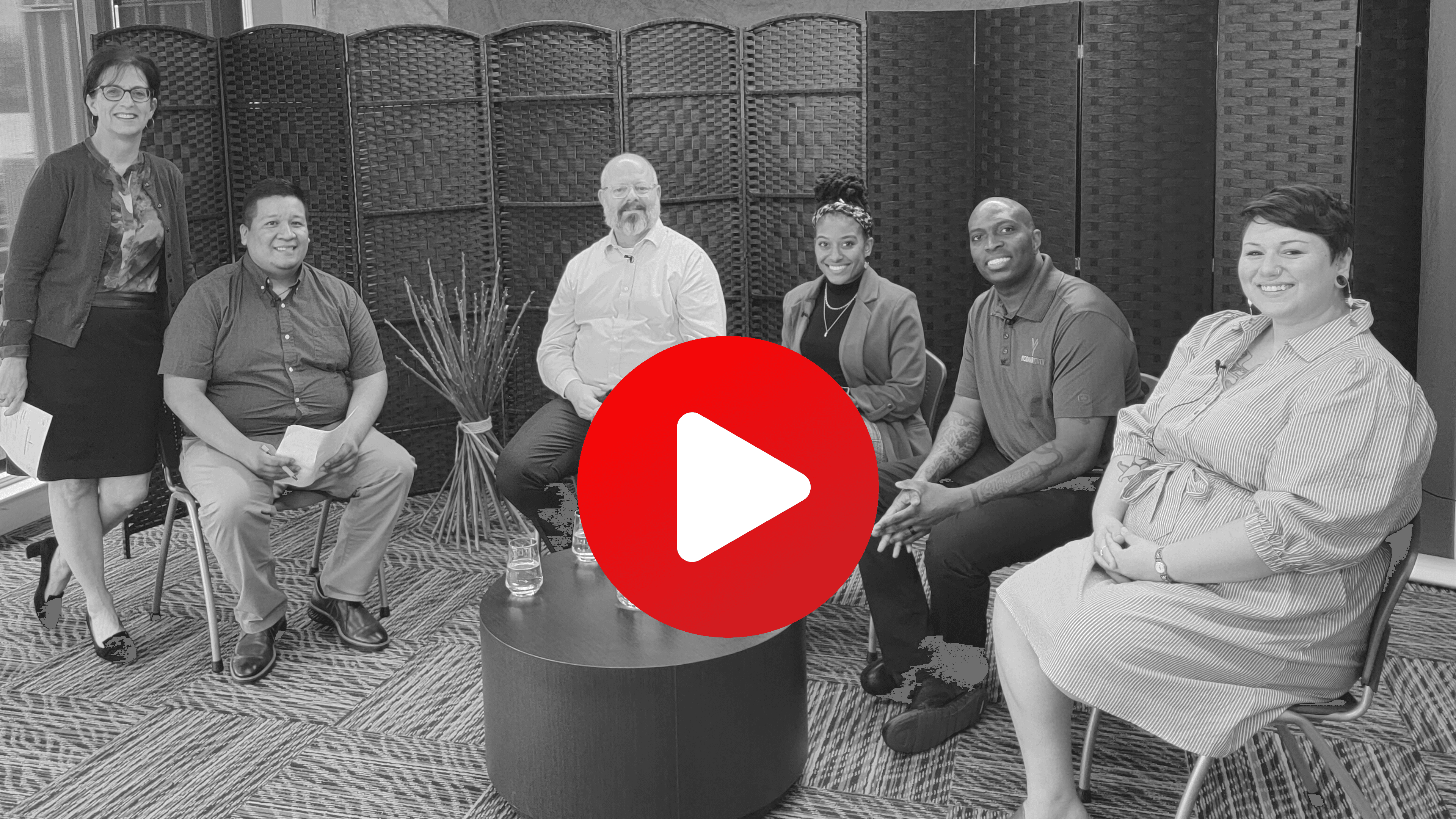 Local data reflects a growing concern for mental wellness and social isolation in Lincoln, Nebraska. This is especially true among our youth. Research shows that mentorship can be an effective tool to improve mental wellness and cultivate positive relationships. The truth is that mentoring relationships benefit everyone involved: the mentor, the mentee, and the entire community.
The Lincoln Youth Mentoring Coalition reports that, while Lincoln supports mentoring, there are nearly 1,000 youth in Lincoln who are currently awaiting a mentorship match. Additionally, the number of Black, Indigenous, and People of Color (BIPOC) seeking a mentor is far greater than the number of BIPOC mentors.
Our panelists took time to answer questions that were asked by audience members that we didn't have time for during the event. You can view their responses by downloading this PDF document: https://www.chelincoln.org/file_download/c5c3938b-1084-4b0c-b03c-54e94268fe9c
---
Embracing Cultural Diversity in Health Care
Watch the recorded Community Conversation
Research consistently finds that people of color are severely under-represented in the health care workforce despite the critical role that health professionals of color play in reducing the disproportionate burden of disease in communities of color. With people of color expected to exceed 1/3 of Lincoln's population by 2050, there is a critical need to accelerate our community's work toward greater workforce diversity and to advance health equity. Hear from an expert panel about the intersection of health and culture in Lincoln. 
In addition, there were several questions from participants that did not get answered during the event due to time constraints. Several panelists offered their expertise after the event to answer these questions. This document is available for download. 
Embracing Cultural Diversity in Health Care
---
Baby Boomers Turn 75: What It Means for Lincoln
Watch the recorded Community Conversation
For the first time in Lincoln's history, it is projected that, by 2025, the number of residents age 75 and older will exceed the number of children, impacting Lincoln's infrastructure, workforce, health care landscape, and more. The panel provided data/trends regarding these shifts; describe the impact on Lincoln's infrastructure, workforce, and health care capacity; and share personal insights from a caregiver's perspective.
There was an outpouring of questions during this community conversation. Several panelists offered their expertise after the event to answer these questions. This document can be viewed and is an informal compilation of these individuals' personal and professional knowledge and research. 
Download David Drozd's presentation, Download Jalene Carpenter's presentation
Resources on Aging Minority Populations: 
Why Diversity Matters to the Aging Network
Statistical Profiles for Minority Aging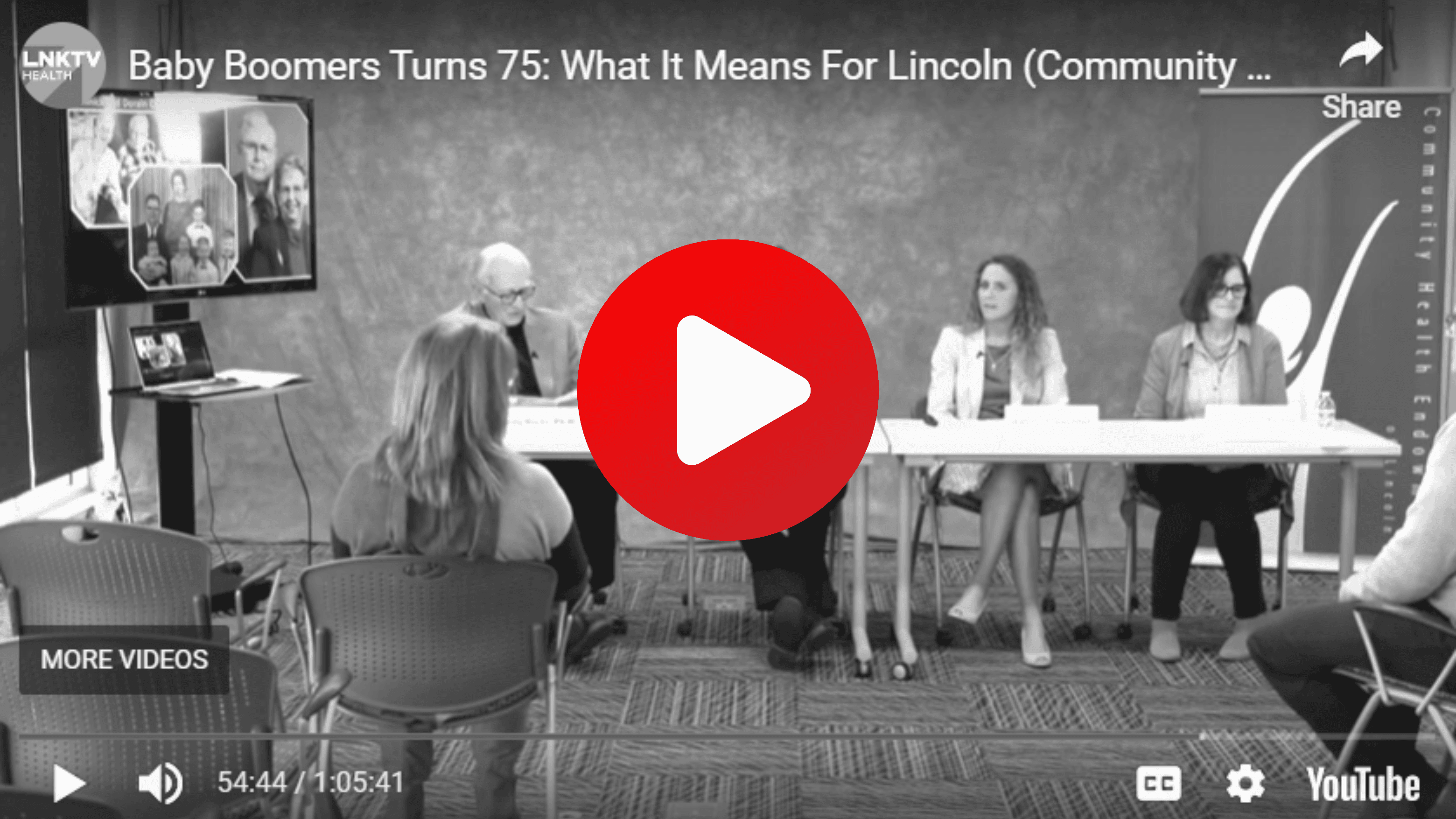 ---
Disparities and Inequities in Youth Sports
Watch the recorded Community Conversation
Participation in youth sports can have a lifelong positive influence on physical and mental health, lifestyle behaviors, and community networking. Unfortunately existing inequities and barriers, such as finances, available facilities, and lack of support, make sports participation inaccessible to some youth in our community.
In this Community Conversation, we explore new community data regarding disparities in aerobic fitness and youth sports participation, and hear from youth sports experts about how we can work toward making youth sports more equitable and beneficial for all.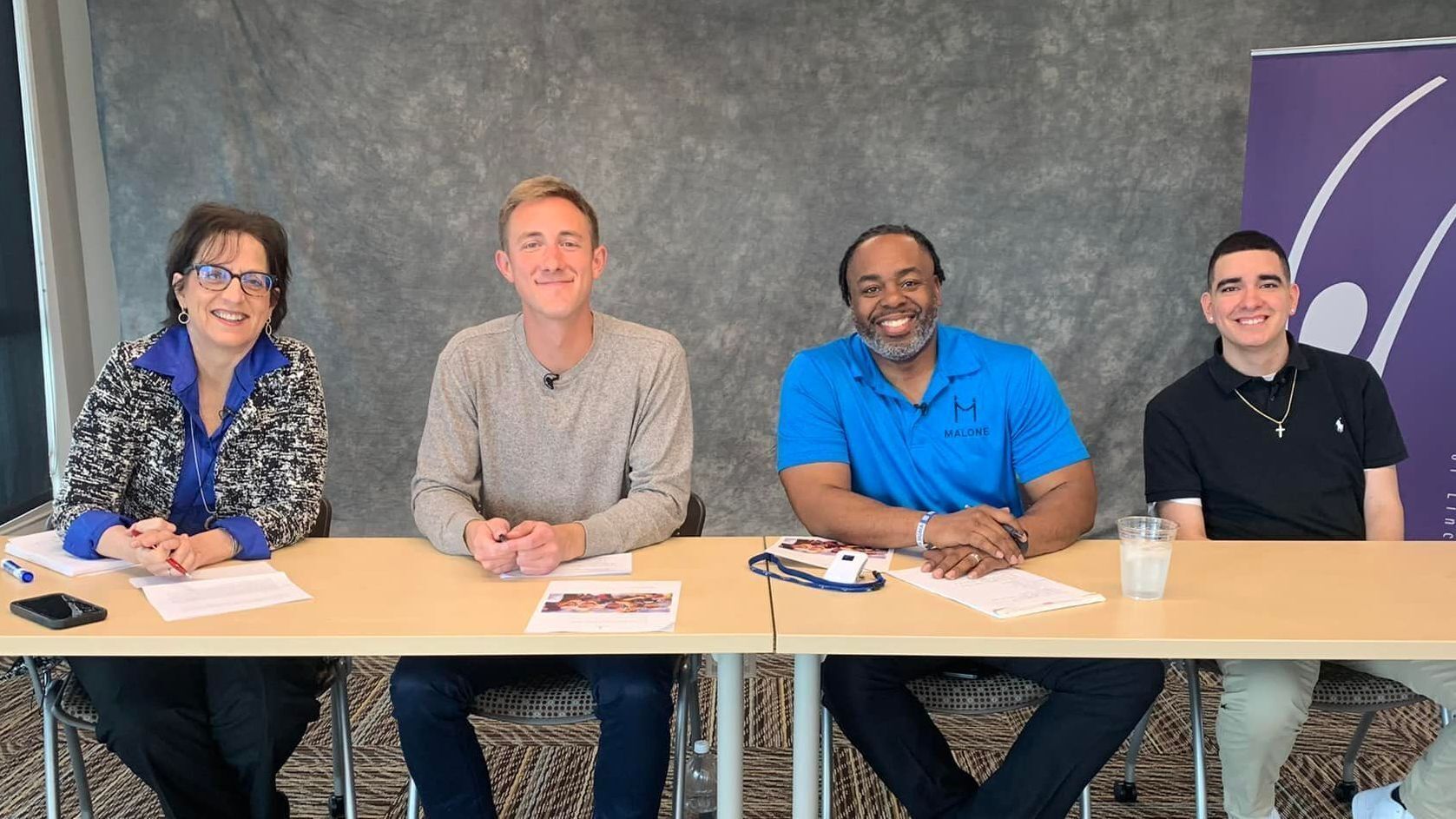 ---
Other Past Community Conversations
Video of CHE's other past Community Conversations including the 2014, 2015, and 2016 "My Story" series and the 2013 series on health equity is available for viewing on the Community Health Endowment playlist on the LNKTV Health YouTube Channel.