Connect with us!
News & Announcements
Posted on 01/25/2016

The Michael J. Tavlin Leadership Award recognizes "exceptional and visionary commitment to board and community service." CHE is seeking nominees for the 2016 award. Click on the title of this news article for more information or to download a copy of the nomination form. Nominations are due to CHE by 5 p.m. on Thursday, March 17.

Posted on 01/24/2016

CHE is partnering with the Lincoln Suicide Prevention Coalition to offer suicide prevention training on Friday, January 29, 2016 from 12 noon – 1:30 p.m. The training, "QPR Gatekeeper Suicide Prevention Training," is designed to help anyone learn to recognize the warning signs of suicide, offer hope and get help through a process of Question, Persuade, and Refer. The training is free and open to the public. More information and registration are available here: http://qpr-1-29-16.eventbrite.com.

Posted on 12/21/2015

Stage I applications for CHE's Spring 2016 grant cycle are due by noon on Friday, January 8. Click on the article title to access the page with a link to the online application and to download the information shared during this cycle's applicant workshops. All applications must be submitted online. If you have questions about application requirements, contact CHE at (402) 436-5516 or email Marcia White, marcia.white@chelincoln.org.
"Place Matters" Mapping Project Proves Location Impacts Health
At its Annual Meeting on June 17, CHE released the findings from "Place Matters", a community mapping project that illustrates how your health is affected by where you live. The maps also depicted that life expectancy in Lincoln can vary by nearly three decades from neighborhood to neighborhood. David J. Erickson, PhD., Director of Center for Community Development Investments at the Federal Reserve Bank of San Francisco delivered the keynote speech, "Health Happens in Neighborhoods." The video of the Annual Meeting is available in its entirety on the 10HealthTV YouTube channel.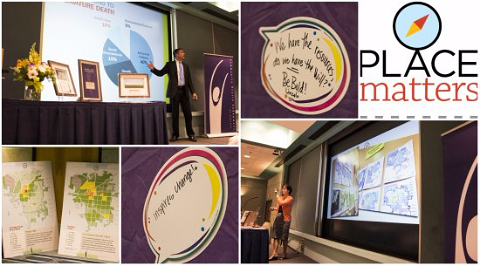 ---
Community Conversations Offer Powerful, Personal Stories
As CHE's Community Conversations for the summer conclude, the final Converstation "My Story: I Live with Mental Health Challenges," featured stories of people who live with mental health challenges themselves or have family members who do.
Video of all Community Convesations in this series are available for online viewing in their entirety here.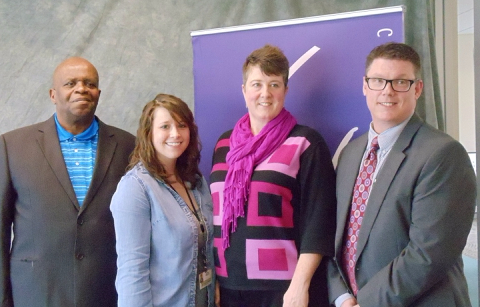 ---
CHE Featured in Why Community Matters Video Series
CHE and two of the projects we have funded -- the Lincoln Public Schools Wellness Coordinator through Partnership for a Healthy Lincoln and the REAL Program of the Mental Health Association of Nebraska are featured in the latest round of "Why Community Matters" stories sponsored by Pinnacle Bank. View the video here.
---
Largest Grant in CHE History Supports Integrated Clinic
The largest grant in the history of the Community Health Endowment of Lincoln will support Health 360, an integrated primary care and behavioral health clinic, scheduled to open in late 2015. CHE's $1.3 million investment will help renovate the former Office Max building at 23rd and O and provide operational support. Mayor Chris Beutler and City Councilman Carl Eskridge along with officials from CHE and collaborating providers Lutheran Family Services of Nebraska and the People's Health Center announced the project in a news conference held recently at CHE.
Media Coverage
$1.3 million investment will help fund integrated clinic, Lincoln Journal Star, 12/18/14
Nonprofits plan health clinic for former OfficeMax building, Lincoln Journal Star, 12/18/14
New Integrated Health Clinic to Open in Lincoln, 10-11 News, 12/18/14
News Conference Video, 5 City TV, 12/18/14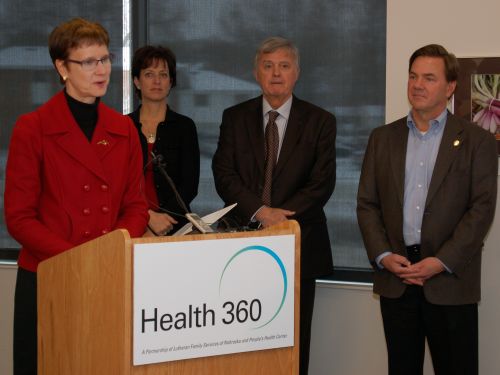 ---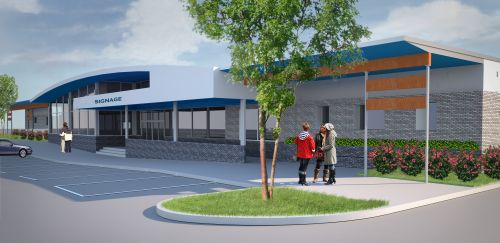 ---
The Community Health Endowment (CHE) is working to make Lincoln, Nebraska, the healthiest community in the nation. Focused on that vision, we foster innovation, creativity, strong partnerships and the exchange of ideas. It is a privilege to work toward a healthier Lincoln. We invite you to help guide our way.