Connect with us!
News & Announcements
Posted on 10/27/2014

At its October meeting, the CHE Board of Trustees awarded grants for 12 projects totaling $591,864. Added to previous commitments, these awards bring to total committed in FY2014-15 to $1.5 million. since its inception in 1999, CHE had committed nearly $22 million to make Lincoln a healthier community. Click on the headline and download the news release for more information on the projects funded.

Posted on 05/30/2014

Topics and dates include:
I Came Home from War, July 8, 1 – 2:30 p.m.
I Am the Voice of Brain Injury, August 20, 10 – 11:30 a.m.
I Graduated from Drug Court, September 25, 1 – 2:30 p.m.
I Am a Cancer Survivor, October 16, 12 – 1:30 p.m.

Follow the link then click on a date to register for free!

Posted on 05/22/2014

Download the PowerPoint presentation from the April 2014 Applicant Workshop to learn more about CHE's funding priorities and timeline for the Fall 2014 Funding Cycle.
Community Conversations Feature Personal Stories
The final event in this fall's series of Community Conversations, My Story: I Am A Cancer Survivor, featured stories of the power of screenings and early detection. Thank you to the panelists who shared their experiencesand to the Malone Community Center for partnering with CHE on this event. Watch for information about a new My Story series coming this spring. Contact Marcia White, CHE Program Manager, if you have ideas for stories you'd like to share or hear about people's interactions with Lincoln's health care safety net.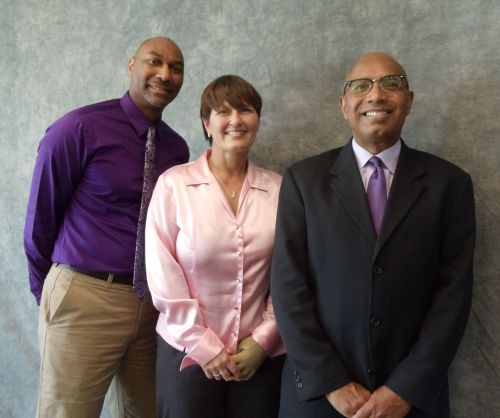 ---
Move More Lincoln: The Five Million Minute Challenge Reaches Goal!

Nearly 2,000 Lincolnites logged minutes to help Lincoln meet the challenge of moving for 5 million minutes over the summer.
We surveyed participants and more than half of those who responded said their favorite part of the the challenge was feeling connected to the community. Another significant percentage said they liked having a collective goal to work toward. 
Many participants engaged through social media and got daily tips for being active in Lincoln, fun contests and on themes such as sleep, happiness and back to school. Thanks to everyone who was a part of this effort to make Lincoln a more active community.
---
2014 Annual Meeting Recap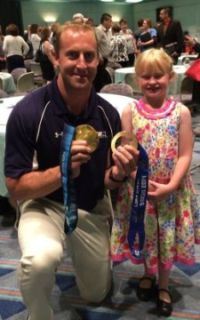 Thank you to everyone who made this year's annual meeting a success. Olympic Gold and Bronze Medalist Curt Tomasevicz's inspired the crowd with his personal story of persistence and focus. Our special guest, double Olympic Gold Medalist Charlie Greene, reinforced Curt's message.
Congrats to our award winners, Kit Boesch, Closing the Gap Award; Staci Bell, Mike Tavlin Leadership Award, and Beth Brady and Susan Stibal, Horizon Award. See photos of these award winners on our Events and Awards page. Their hard work and dedication is putting us one step closer to becoming a healthier community! 
If you weren't able to join us for the meeting, watch it online here.
---
The Community Health Endowment (CHE) is working to make Lincoln, Nebraska, the healthiest community in the nation.
We keep a watchful eye on the horizon and on our vision, and we foster innovation, creativity, strong partnerships and the exchange of good ideas. It is a privilege to work toward a healthier Lincoln. We invite you to help guide our way.